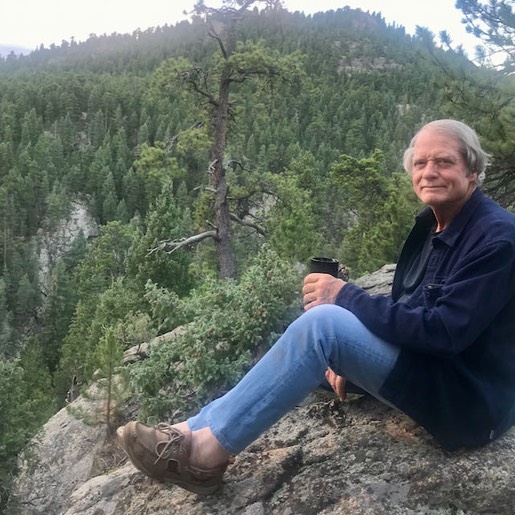 Jim Chiddix led the development of many of the technologies that have shaped modern cable television services.  He grew up with the cable industry, from its roots as a rural television reception service in the early seventies through its role as a  international provider of video, voice and broadband services today.
Jim spent fifteen years as Chief Technology Officer and in other senior posts at Time Warner Cable, overseeing R&D, engineering and construction activities.  He and his team pioneered the use of optical fiber technology in cable systems, a transforming change in architecture that enabled two-way and switched services and the application of digital technologies to new services.  These included streaming video for video-on-demand and cloud DVR applications, and high speed Internet access through cable modems.  Jim accepted a Technical Emmy Award for his team's work in 1994. 
Early in his career, Jim co-founded CRC Electronics, a start-up that manufactured videotape automation systems for program origination, time-shifting and commercial insertion.  That company was sold to Texscan in 1982; its technology dominated the market for tape-based local ad insertion for cable companies until the advent of server-based solutions in the late nineties.
Most recently, Jim served as Chairman and CEO at OpenTV Corp., a NASDAQ-listed San Francisco-based software company, for three years beginning in March of 2004.  OpenTV is a leading developer of operating software and applications for digital set-top boxes.  In 2007, OpenTV's largest shareholder, Liberty Media, sold its controlling stake to The Kudelski Group of Switzerland.  In 2009 Kudelski took the company private.
Jim serves, and has served, on the boards of companies that, among them, span a broad portfolio of technologies and services across the telecommunications industry.  Currently they include STARRY, a Boston-based 5G millimeter-wave fixed-wireless broadband start-up that owns spectrum licenses in 110 metropolitan markets in the US and is rolling out operations in them in 2020 and 2021.  STARRY provides fast, affordable broadband services to residential and business customers.  Jim also advises Vobile, a Hong Kong Exchange-listed, California-based technology company focused on video fingerprinting and copyright protection services as well as XiO, providing next-generation industrial process automation and ARTEMIS, with an innovative wireless networking technology.  In recent years Jim's corporate boards  have also included VIRGIN MEDIA INC., the cable service provider in the UK; SYMMETRICOM INC., a Silicon Valley-based manufacturer of precision timing equipment; MAGNUM SEMICONDUCTOR, a venture-funded provider of video compression chips and systems and DYCOM, a NYSE-listed telecommunications construction company.  Most recently he joined the boards at Mt. Evans Home Healthcare and Hospice in Evergreen, Colorado, and MALT, the Mountain Area Land Trust in the Denver Foothills.
Prior to joining Time Warner's Cable's corporate office in 1986, Jim held engineering and operating positions with two cable companies in Hawaii, Oceanic Cable and Waianae Cablevision.  Time Warner Cable's antecedent, Time Inc. subsidiary ATC, eventually acquired those companies.
Jim's interest in electronics and technology began with amateur radio in high school and continued at Cornell University, where he studied electrical engineering.  During his military service he attended and then taught at the U.S. Army Air Defense Command School at Fort Bliss, Texas, and achieved the rank of Staff Sergeant.
Jim has served on a number of other boards, including the Computer Science and Telecommunications Board (an arm of the National Research Council), as well as the boards of the Cable Center, the Society of Cable Television Engineers, N2Broadband (now part of Ericsson), BigBand Networks (pre-IPO; the company was eventually acquired by Arris), CV-21 (a Japanese cable television company, now part of J-Comm), Vyyo (a provider of extended bandwidth cable equipment), and Shougang Concord Technology Holdings Ltd., an operator of cable systems in Guangdong Province in China.  
Jim joined the Cable Television Pioneers in 1991.  In 2007, the Cable Center inducted him into the Cable Hall of Fame.
Jim is enjoying semi-retirement.  In addition to his work on boards, he devotes time to the construction of an O-scale narrow-gauge model railroad based on a Hawaiian prototype and trail improvements at his home in Colorado, rowing and swimming in San Francisco and biking and travel with his wife.
Jim's father, Dr. Max E. Chiddix, was a research chemist at GAF Corp. and spent his retirement years in Walnut Creek, CA.  His paternal grandfather was John C. Chiddix, a high school science teacher and namesake for Chiddix Junior High School in Normal, Illinois.  In 1987, Jim married Trudy Evard Chiddix, a nationally recognized artist who works in clay and glass. Link: <www.TrudyChiddix.com>.   In 2004, Jim co-authored and published "Next Stop Honolulu," a history of the Oahu Railway, reflecting an interest that began during his 15-year tenure in Hawaii.  Link: < www.oahurailway.com>.
- Updated November, 2020